1. Retrieve your Refer a Friend Code from MCW mobile version or app.
2. On your mobile browser, go to https://mcwlink.co/mcwguidebd.
3. Login to your account and click "My Account".
4. Click on "Referral" to view your refferal code.
5. Click on "Share" and then click "Copy Link".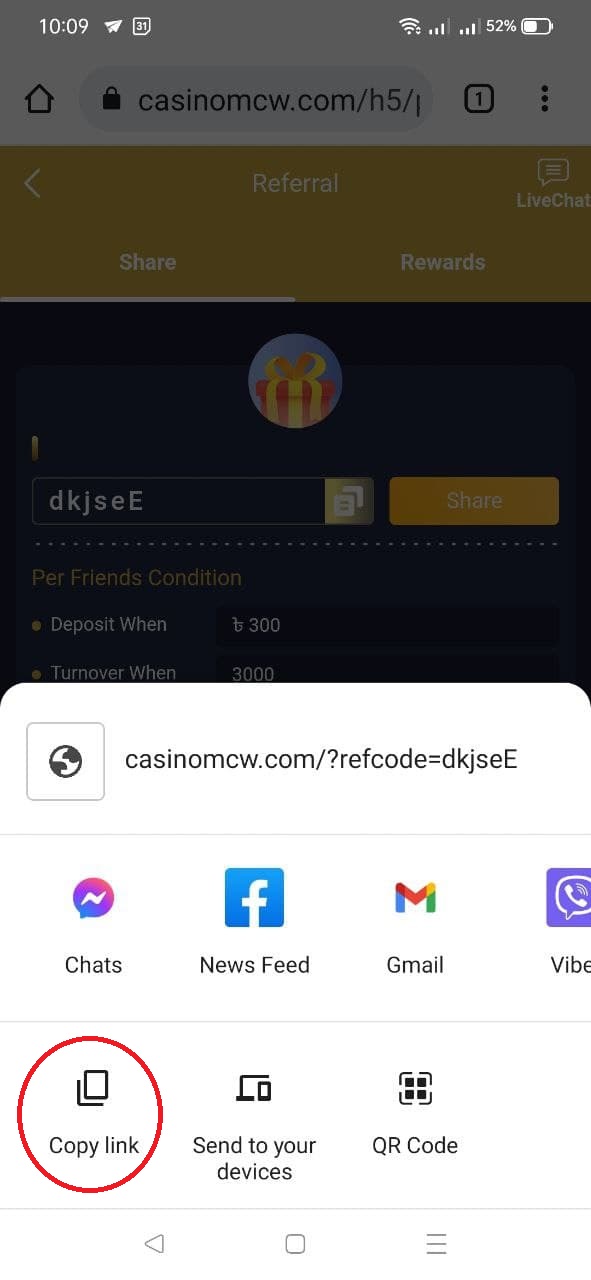 6. Send the link to your friends to register a MCW account. The refer a friend code will automatically filled on the sign up page when your friend click on your referral link . As an alternative, your friend can also key in the code manually on the sign up page.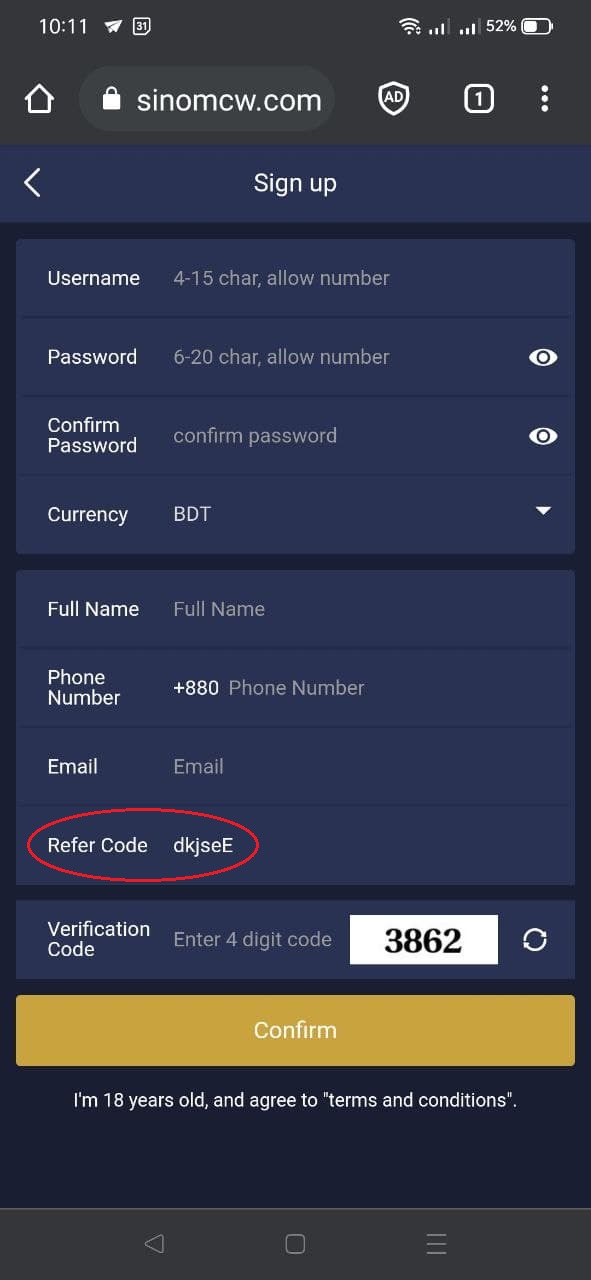 7. When your friend complete the registration, you will be able to see the updated status on your player account.