Select a market, choose a selection you want to lay and click on the best lay price/odds.
In the following example, you are laying a team at odds of 1.87, the backer is staking ৳100. Your liability of ৳87 is taken from your balance as this is your worst case scenario.
Your potential profit: ৳100
Your potential loss: ৳87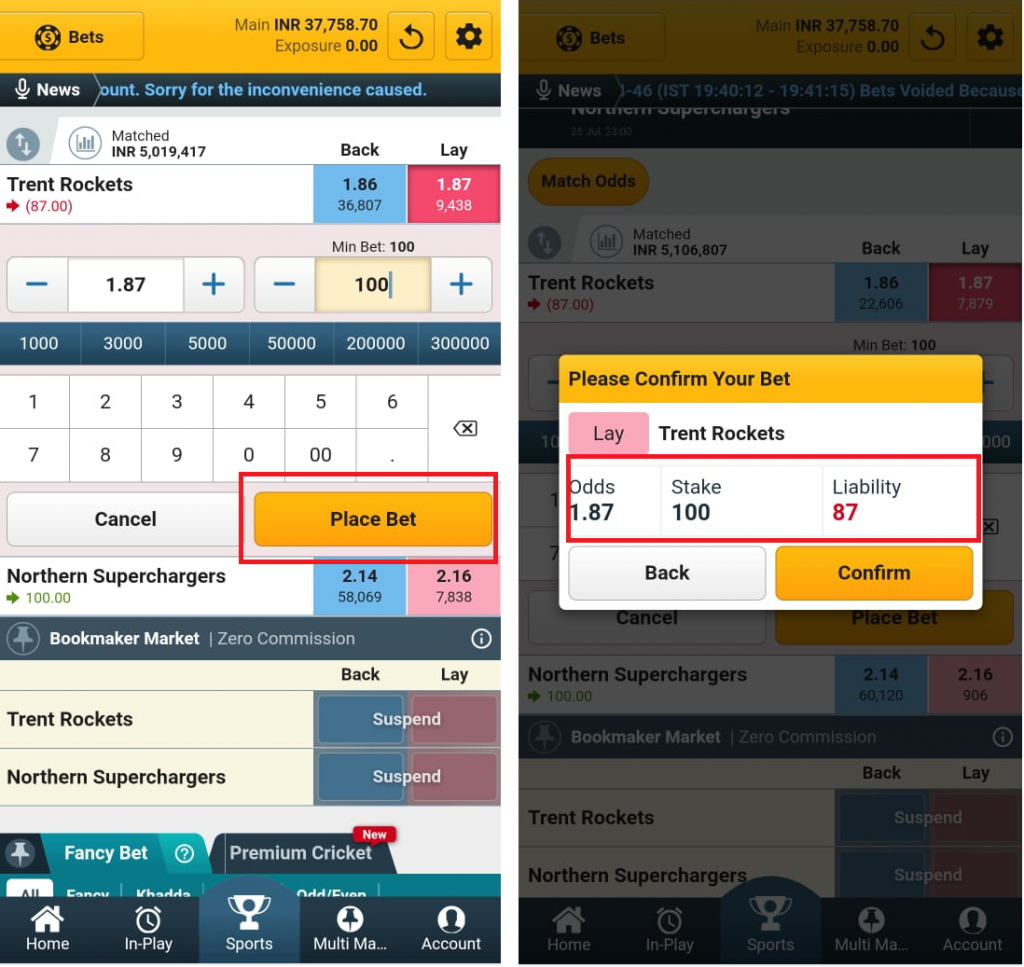 In this example, if the team wins the tournament, the total payout will be ৳287. You have to pay ৳87 to the winning customer, as the backer's original stake is returned to them. If the team loses the tournament, you win ৳100 minus commission from the betting exchange.