If you input and/or incomplete deposit request and incorrect receipt, just simply follow the steps below to edit and complete your deposit request.
1. Log in to your account and go to My Account.
2. Select Transaction Records.
3. Click transaction with Processing tag. Only transaction with this tag can only be edited and resubmitted.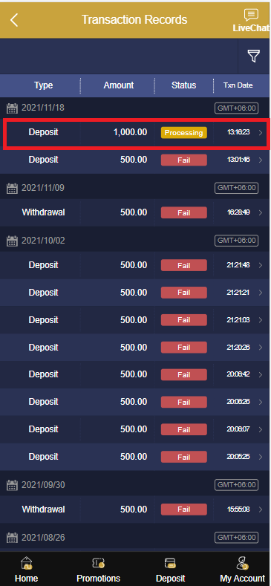 4.Click edit and resubmit to edit the necessary information such as reference/account no., receipt, and etc.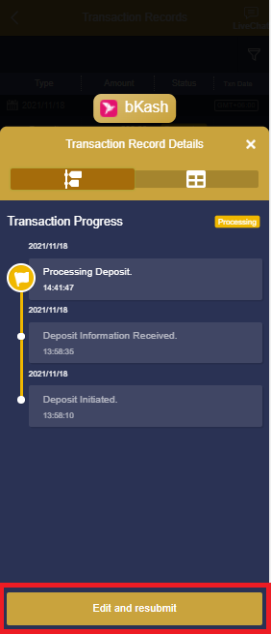 5. Once accomplished, click submit.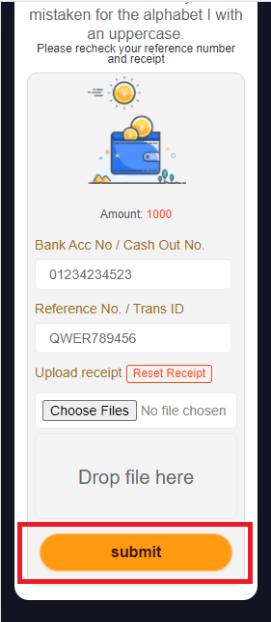 6. Go back to your account and wait for your deposit request to be processed.