Cash Out is a feature that allows the early settlement for whole or a portion of your bet tickets before the results of selected events or fixtures are determined.
Step 1: Only matches having the "Cash Out" icon are eligible for Cash Out.
Step 2: Once you place you bet, you will be able to see your bet under statement.
Step 3: Cash Out button and Cash Out amount will be shown at each ticket.
Step 4: Use a slider or input stake directly to Cash Out.
Please note that the minimum partial cash out amount is at least 20% of the original stake of the bet ticket.
Step 5: Once clicked the "Cash Out" button and confirmed it, the system will immediately process to Cash Out the ticket.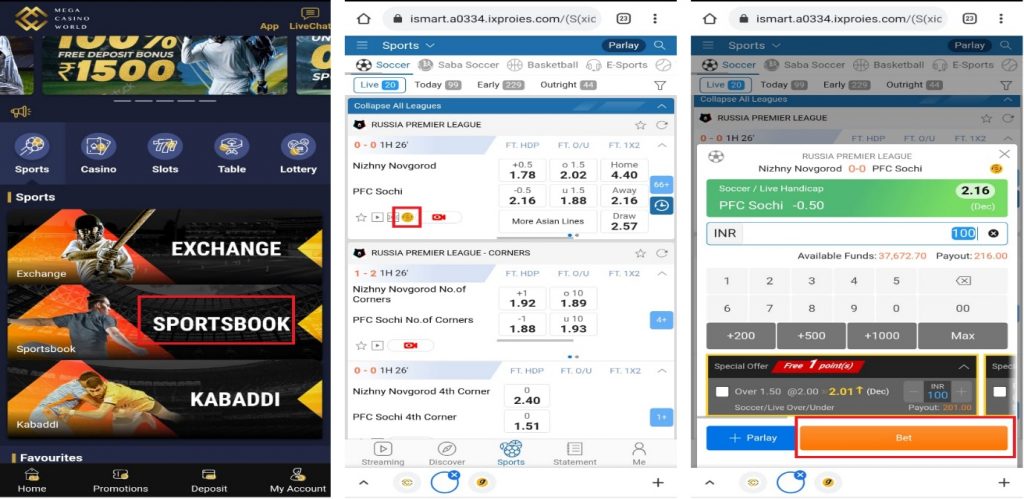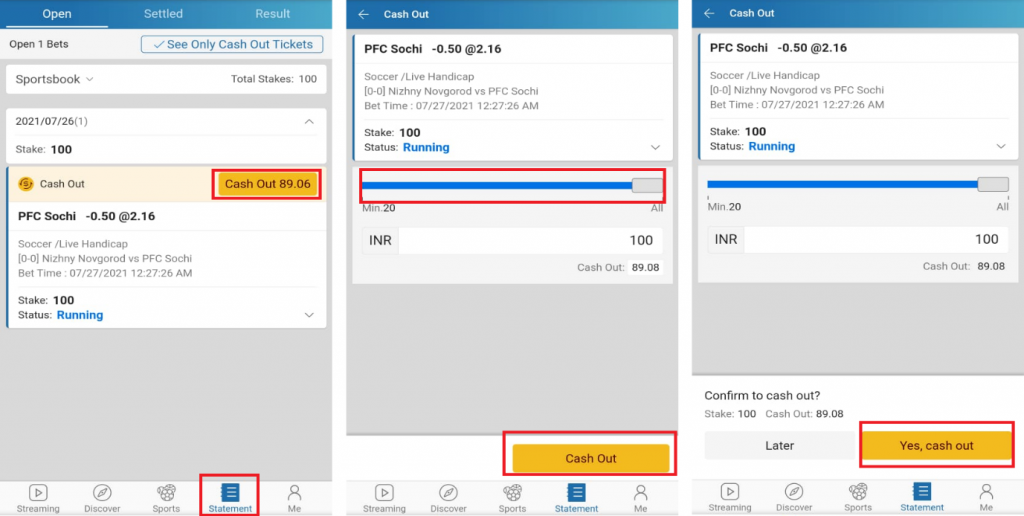 Note:
• Cash Out is not available in Parlays, other multiple betting options and bonus bets.
• Cash Out can only be processed once for any bets.